The Right Dose is a professional development series offered by Ontario Pharmacists Association (OPA), designed to connect our members and other pharmacy professionals to high quality learning opportunities and expert minds in the profession. This new offering is presented in live webcast format and is intended to keep you informed of relevant pharmacy topics and help advance your knowledge of new trends in the profession.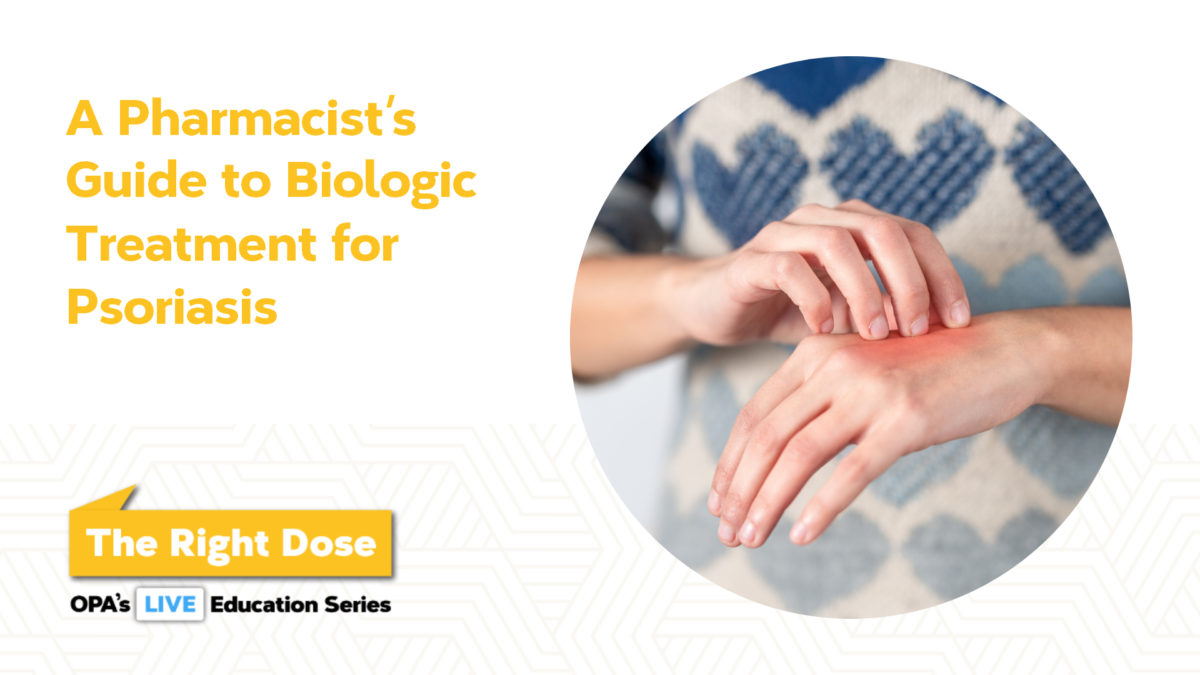 A Pharmacist's Guide to Biologic Treatment for Psoriasis
Tuesday, January 31, 2023 at 7:00 p.m.
Approaches and Insights on Paxlovid Prescribing
Monday, February 6, 2023 at 7:00 p.m.
Module 1: Diving into Adult ADHD—What Pharmacy Professionals Should Know
Thursday, February 9, 2023 at 12:00 p.m.
Module 2: How to Assess Patients' Records for Optimal ADHD Treatment
Thursday, February 16, 2023 at 12:00 p.m.
Module 3: How to Consult Patients with ADHD 
Thursday, February 23, 2023 at 12:00 p.m.
Evusheld: Preventing COVID-19 in High-Risk Patients
Thursday, October 20, 2022 at 6:30 p.m.