The Right Dose is a professional development series offered by Ontario Pharmacists Association (OPA), designed to connect our members and other pharmacy professionals to high quality learning opportunities and expert minds in the profession. This new offering is presented in live webcast format and is intended to keep you informed of relevant pharmacy topics and help advance your knowledge of new trends in the profession.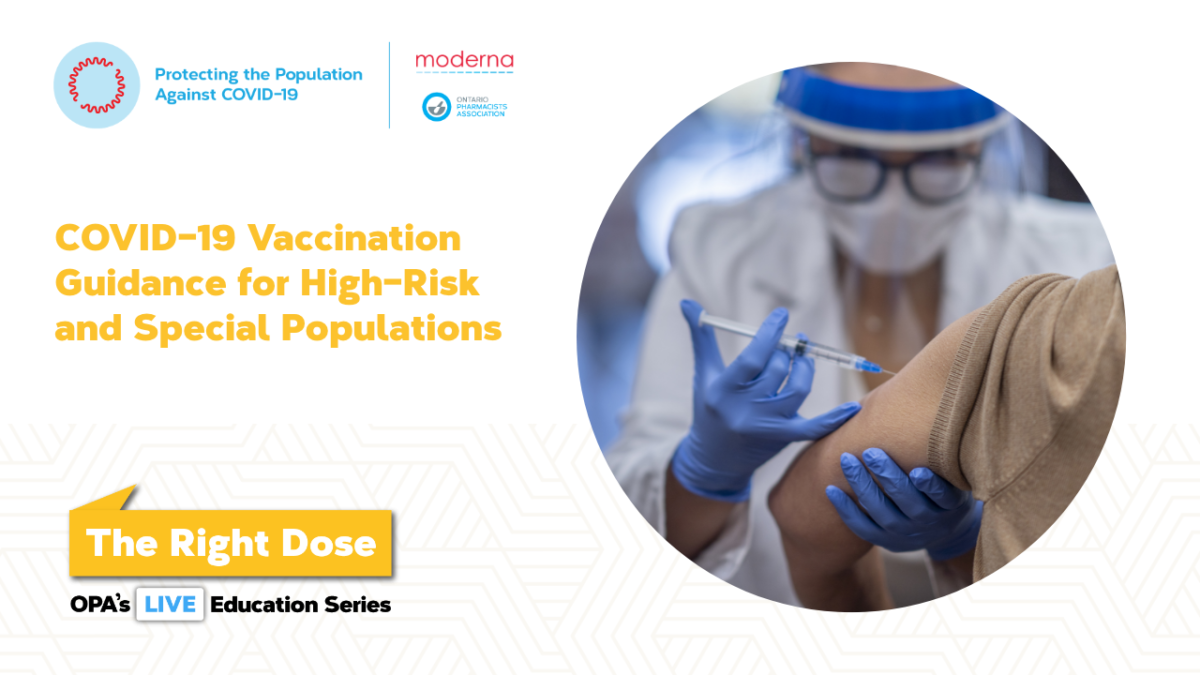 COVID-19 Vaccination Guidance for High-Risk and Special Populations
Wednesday, September 21, 2022 at 12:00 p.m.
Jackie & Jill Talking About JAK Inhibitors​
Tuesday, September 27, 2022 at 12:00 p.m.
Elimination of HPV-Related Diseases & Cancers: The Pharmacist's Role in This Global Goal
Wednesday, September 28, 2022 at 7:00 p.m.