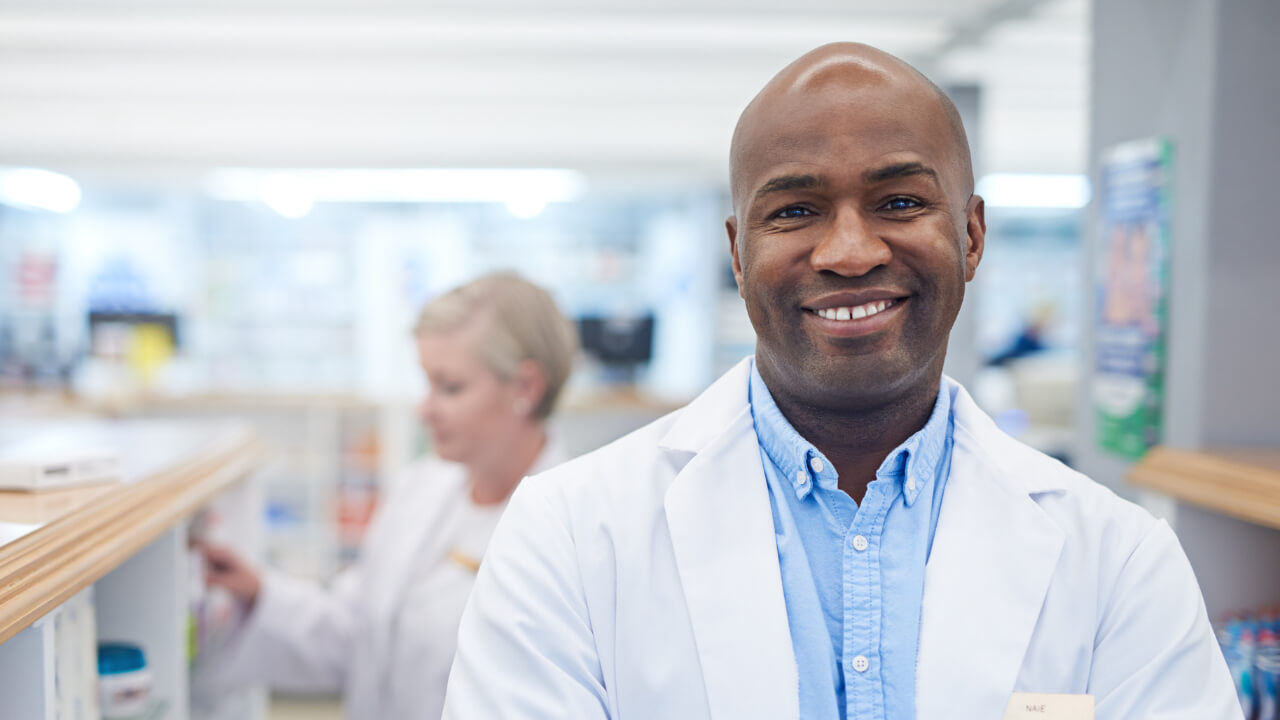 OPA's store insurance offers a comprehensive and flexible program to protect your retail store, dispensary property, and your liability exposures from unforeseen events.
As a business owner, it is crucial that you protect your assets and means of doing business from the various risks and losses that could arise. This seamless insurance package provides reassurance that if any unforeseen events arise, you can quickly get back to your core business of serving patients. OPA's pharmacy store insurance program provides several unique solutions to the pharmacy owner including providing the required insurance coverage for pharmacies participating in the Ontario Ministry of Health Universal Influenza Immunization Program (UIIP). Get the peace of mind that comes from knowing you have the best possible store insurance coverage safeguarding your pharmacy.
Pharmacy owners choose OPA's store insurance because they are confident that they are getting the best coverage on standard policy options like, property insurance to protect against building losses if you are a building owner or tenant, liability insurance to protect against legal responsibility to individuals injured through business activities, or damage to your property; crime coverage to protect against losses due to hold-ups, break-ins, counterfeiting, forgery, and dishonest acts of your employees; and boiler and machinery insurance to provide coverage against the breakdown or explosion of units not usually covered in the property.
OPA is committed to providing you with the best-in-class insurance coverage. This is achieved through the combined efforts of the OPA Insurance Committee, staff, and a team of expert brokers and consultants who continuously monitor the plan, hold the insurer accountable, and make plan improvements as required to benefit our members.
In addition to offering a flexible way to protect your retail store and dispensary property and your liability exposures in one seamless package, OPA's pharmacy store plan provides superior value to pharmacy owners by including:
Sometimes, property damage occurs indirectly. A vehicle knocking down a hydro pole or icing of transmission lines may result in spoilage to medications and other products under refrigeration.
Protect your pharmacy from expenses incurred from a closure of your business premises due to a variety of contagions.
Basic cyber breach expense coverage (at no additional cost) to assist with regulatory privacy breach procedures. Higher coverages are available at an added cost.
Entity professional liability
Entity professional liability for the pharmacy to cover negligent acts, errors, or omissions by you, your employees, or your independent contractors (relief or temporary pharmacists).
Protects against building losses
Professional and personalized service
Protection against legal responsibility
Compounding Store Insurance
Protect your general property and operations from increased product liability exposures.
5 Cyber Security Tips to Protect Your Pharmacy
Technology allows you to virtually connect with patients, but it also poses a risk to patient and store data.
OPA Pharmacy Store Insurance Benefits
Discover key coverages that are essential for pharmacy owners to protect their bottom line.
Best-in-class insurance for OPA members
You need to be an OPA member to purchase our insurance products. Find out about all the benefits members receive in addition to competitive insurance rates.
If you have questions about our insurance products contact us at: