NaloxoneTo increase the public's access to naloxone, pharmacies can dispense both intra-nasal naloxone spray (INNS) and injectable naloxone emergency kits free-of-charge to eligible patients through the Ontario Naloxone Pharmacy Program (ONPP). Claims for reimbursement of these naloxone kits can be submitted through the Health Network System (HNS) subject to compliance with the Ministry's policy.
The Ministry has specific requirements regarding the elements that must be included in the kits such as one (1) rescue breathing barrier, two (2) naloxone units of any formulation (nasal spray or injection) and one (1) copy of the Ministry's "5 Steps to Respond to an Opioid Overdose" handout. Please visit the OPA webpage on naloxone kit components to view the complete list of kit requirements.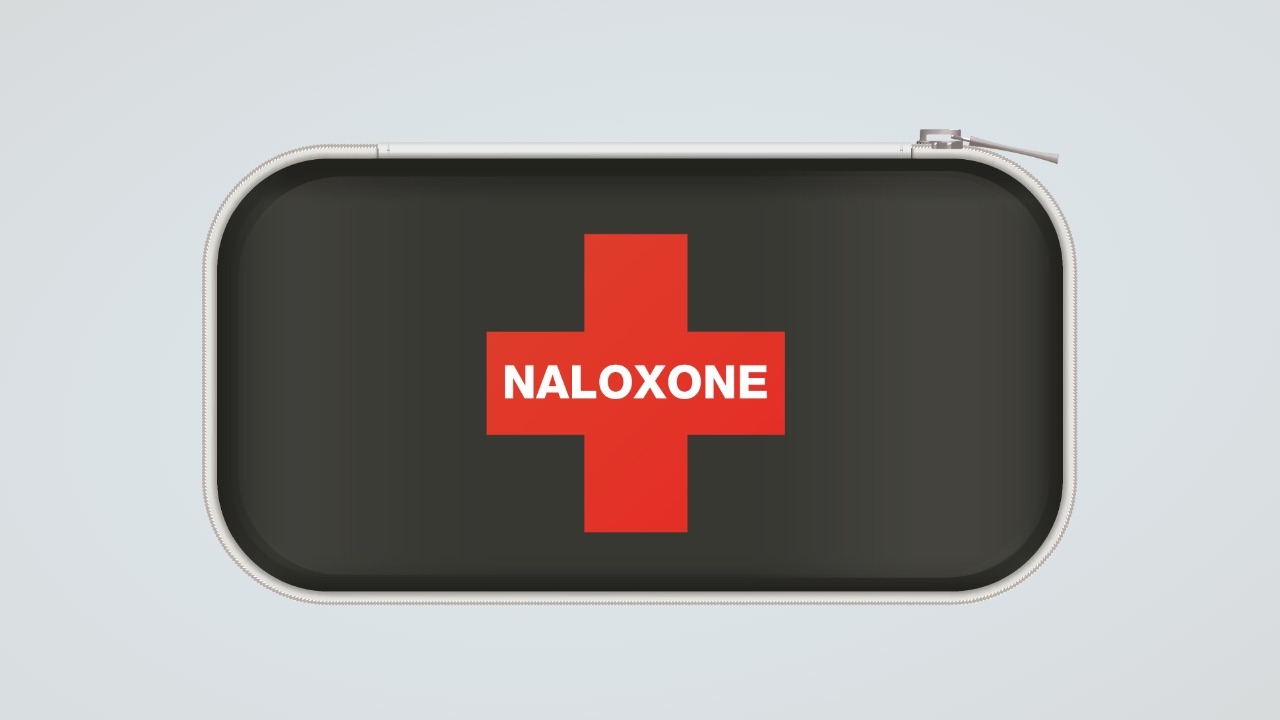 As per the National Association of Pharmacy Regulatory Authorities (NAPRA), naloxone or its salts, including but not limited to naloxone hydrochloride, when indicated for emergency use for opioid overdose is considered a Schedule II drug. Therefore, any eligible patient or agent is permitted to obtain a naloxone kit directly from the pharmacy, without the need for a prescription.
As is required when delivering any service, it is the pharmacist's professional responsibility to ensure that he or she has undergone the appropriate training and has the required skills and resources to ensure that the service is provided in a safe and effective manner. On this page, OPA members will find tools and resources to assist pharmacists in the implementation of the ONPP and in the education of patients and/or patient representatives on this life-saving drug.
OPA's Opioid Addictions and Substitution Therapy online program contains a module on the Take-home Naloxone Program in Community Pharmacies which was developed to provide education on naloxone in the treatment of opioid overdose and to assist pharmacists with educating patients and/or patient representatives on naloxone. Members are also encouraged to refer to the Ontario College of Pharmacist's Guidance on Dispensing and Selling Naloxone prior to dispensing naloxone kits.
Resources
To read more about the ONPP and any updates please refer to the documents below:
* All material used or adapted from the College of Pharmacists of British Columbia is licensed under a Creative Commons Attribution-ShareAlike 4.0 International License and is available under the Creative Commons Attribution-Share Alike License to use and remix as needed to help provide patients and pharmacy professionals with important information on the use of this life saving drug.
Disclaimer: The Ontario Pharmacists Association (OPA) provides this material to pharmacy professionals for informational purposes only. It is intended to provide pharmacy professionals with general guidance on dispensing naloxone. The information provided may not be comprehensive and does not replace professional judgement and responsibilities. It is provided without warranty of any kind by OPA and OPA assumes no responsibility for any errors, omissions or inaccuracies therein. The decision for use and application of this document is the responsibility of the user. OPA assumes no liability for such use and application or any resulting outcomes. It is the responsibility of the pharmacy professional to use professional judgment in evaluating this material in light of any relevant situational data. It is intended to supplement materials provided by regulatory authorities, and should there be any discrepancies, municipal, provincial, and federal laws, policies and guidelines shall prevail. This information is up to date as at the date of publication. Pharmacy professionals are encouraged to use other resources that are appropriate and available to them.