$
72
Starting from $̶1̶2̶0̶.̶0̶0̶
Industry leading Professional Liability Insurance

Savings on 40+ professional development courses

Get difficult practice questions solved with our Practice Support Network
Owner & Manager
Membership
$
357
Starting from $̶5̶9̶5̶.̶0̶0̶
Best in-class Pharmacy Store Insurance

Get difficult practice questions solved with our Practice Support Network

Access to Audit Assist and Complaints Support expertise
$
45
$̶7̶5̶.̶0̶0̶
Tailor-made Student Accident Insurance

Earn more per shift with Relief Buddy

Savings with our membership benefit partners
Technician & Assistant
Membership
$
29
Starting from $̶4̶9̶.̶0̶0̶
Industry leading Professional Liability Insurance

Savings on technician-specific professional development courses

Access to clinical tools and resources for technicians
$
213
$̶3̶5̶5̶.̶0̶0̶
Exclusive insurance products and services

Savings with our membership benefit partners
OPA has developed more than 40 programs in collaboration with knowledgeable facilitators, designed to guide you through your practice. In 2021, we have expanded our virtual learning offerings through The Right Dose, a monthly live education series that helps connect pharmacy professionals to expert thought leaders in the profession.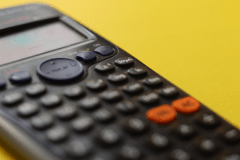 Discover how to avoid calculation errors through practical examples and review commonly encountered pharmaceutical calculations.
This course illustrates how to critically assess biomedical information and effectively apply clinical decision making in your practice.
Discover a general framework for assessing laboratory abnormalities and an overview of common lab tests and drug levels. 
Professional Liability Insurance
Our program offers outstanding coverage by reputable insurers. It was developed by a leading Canadian insurance expert and is considered the gold standard. You can be confident that you have the most reliable and thorough insurance program available.
We are excited to introduce OPA Spotlight, OPA Professional Practice and OPA Education Booster e-newsletters! This is part of our ongoing digital transformation that started in 2020 to enhance your membership experience. At the end of last year, we have embarked on a digital transformation to keep our members connected by modernizing and refreshing our member experience including updating communication methods to ensure they meet the changing needs in the most effective and efficient manner.