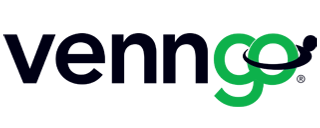 The Ontario Pharmacists Association is delighted to announce an exciting new member program Venngo—North America's largest provider of exclusive and instant discounts on top brands and trusted local businesses- is available as a member benefit for OPA members.
This is an exciting new partnership that gives you and up to five family members access to $1000s of savings that can equal to greater than your membership fee and enrich your everyday life. Plus, Venngo discounts follow you as you travel through North America, add additional locations, and view special discounts for local businesses as well as leading products, services, and experiences you know and love. Save big on Samsung, Hellofresh, Hertz, TIFF, the ROM, neighbourhood businesses and so much more. You'll discover some of OPA's previous membership benefits are now also available to you through Venngo MemberPerks.
Subscribe and save $120 on your annual complete licence.
Save 15% on Pharmacist's Letter Canada and Pharmacy Technician's Letter Canada.
Save 15% on Natural Medicines Database.
Get exclusive pricing on Canadian Red Cross courses. 
Get additional membership benefits from the Canadian Pharmacists Association.
Get average savings of $468 over two years with TELUS Mobility.
Gain preferred membership pricing across over 200 GoodLife Fitness Clubs across Canada.
Get special offer exclusively from Mercedes-Benz Canada.
OPA members save 25% of their administration fees and earn more per hour with Relief Buddy.
Get All-In Banking Package gives you unlimited everyday banking, high-interest savings, travel insurance, and overdraft protection.