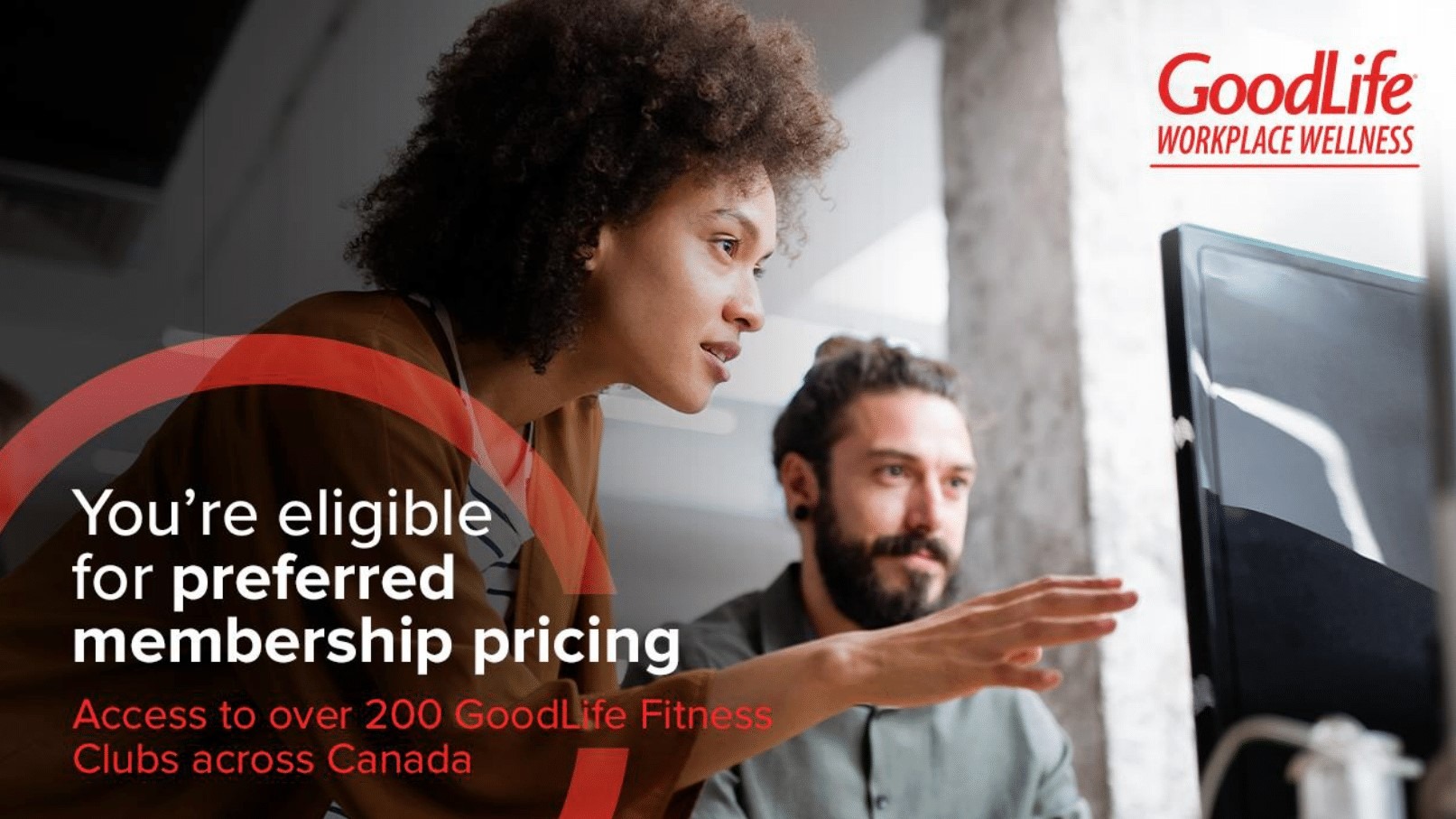 OPA members get a special rate with GoodLife Fitness Clubs.
Included with your corporate membership:
Corporate rate may be extended to four family members
State-of-the-art cardio equipment
Free weights and weight machines
World-renowned Group Fitness classes (where available)
Professionally trained staff to assist you in achieving your goals
Shower Towel Service (where available)
24-hour locations (select Clubs only)
$549.00 plus tax, per member Paid In Full (one year commitment) or
$24.00 plus tax, per member Bi-Weekly (non-commitment)
Rate valid until: June 30th, 2022
Ready to join? Visit corporate.goodlifefitness.com.
Click here to book a tour and one-day trial pass
You will need your OPA member number. If you do not know your OPA number, refer to your membership invoice or any online purchase receipts in your inbox. Membership numbers are not currently available in your web profile. If you can't locate your membership number contact us at

[email protected]

or 1-877-341-0788 X Option 1.
As part of your renewal/application, you will be able to renew/join online for yourself and up to four family members who qualify under the program.
You will be sent an electronic confirmation once your renewal/application is complete. There is no delay – your membership will be active the day you complete the online form; however, we advise that you print your confirmation and take it with you to the gym on your first visit just in case there are any problems.
The Ontario Pharmacists Association (OPA) does not endorse gym memberships nor any other services provided through GoodLife.  Personal training, massage and GoodLife health and fitness services fall outside of the scope of the relationship between the Ontario Pharmacists Association and GoodLife and should be arranged directly between GoodLife and the member.
If you experience technical problems with the online renewal, please contact the GoodLife corporate wellness team at 1-800-287-4631.